Edenicity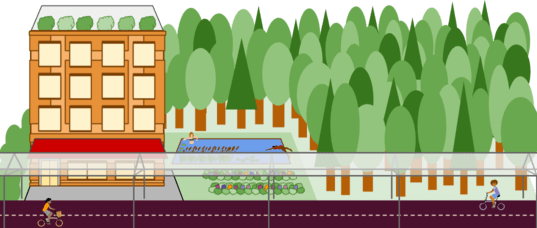 Privacy Policy
Last updated February 1, 2020.
Kevin Polk and designated entities ("we", "us", "our") operate edenicity.com (the "Site").
To protect your privacy, we keep our information gathering activity to a minimum. We use any Personal Information you provide, as well as aggregate IP logs, only to provide and improve the Site. By using the Site, you agree to the collection and use of information in accordance with this policy.
Information We Collect
We collect names and emails via an optional fill-in form.
Cookies and Log Data
We don't put cookies on your browser but instead use aggregate IP logs to measure web traffic, browser types and response to advertising. The podcast players on our site are maintained by Buzzsprout and subject to Buzzsprout's privacy policy. Our membership site, operated by Everlesson, uses cookies to provide secure access and continuity of service.
How We Use the Information
We use customer names and emails to provide a newsletter. The newsletter may include links to our podcasts, free downloads, products, our membership site, social media pages, surveys, or affiliates. All links within Edenicity.com are subject to this privacy policy. For other sites linked in the newsletter, consult their respective privacy policies.
We take precautions to protect personal information. We do not share visitor/customer information with 3rd parties, except for aggregate statistics such as the number of visitors or downloads, or if required by court order.
Do Not Track
We don't track individual visitors or customers over time or across third party websites, so we don't respond to Do Not Track (DNT) signals.
Security
We use access-controlled accounts to protect all of our logs, announcement lists, and customer lists. The payment processing service for our membership site collects enough information via fill-in forms to authenticate your purchase. This is done on a secured server, and we access it via a secure connection. We do not see or store credit card numbers or customer addresses.
Remedies (Subscribe/Unsubscribe)
The first email you receive from us upon filling out our optional form contains a confirmation link. Until you visit that link, we will not see your contact information or start your newsletter subscription. Because that first email defaults to unsubscribe, it has no unsubscribe link.
Unsubscribe instructions are included in every additional email we send you. When you unsubscribe, your contact information is purged from our distribution list, after which we will have no way to contact you.
Changes to This Privacy Policy
This Privacy Policy is effective as of "last updated" date mentioned above. We reserve the right to update our Privacy Policy at any time. Any changes will be in effect immediately upon posting to this page. Your continued use of the Service will constitute your acknowledgment of and consent to abide and be bound by the Privacy Policy in effect at the time you use this site.
If we make any changes to this Privacy Policy, we will notify you either through the email address you have provided us, or by placing a prominent notice on our website.